STOP AND GO®
Thanks to our STOP AND GO®, Hydro Ecotech is an expert in the field of geolocation, immobilization and eco-driving, of objects, motorized (cars, trucks, etc.)
The interface STOP AND GO® combines ergonomics, ease of use and speed. STOP AND GO® uses Google Maps, which is known to be the most powerful and comprehensive geolocation dataset in the world.
A beacon for geo-location and immobilisation of vehicles by satellite, monitoring of eco-driving and real-time feedback via a pigeonhole. Eco-driving by learning and monitoring the operation and driving. Example: sudden braking, unnecessary acceleration, loading consumption and pollution when the engine is running at a standstill.
During journeys, the artificial intelligence will retrieve the measured values and the actual values calculated by taking into account the differential pressure values. Once all this data has been retrieved from the engine control unit, the algorithm will merge all this information to recalculate new data.
These are diagnosed and recalculate the rates of the air-fuel mixtures, which will generate a pollution result and minimal consumption.
All these results also depend on eco-driving, vehicle loading, tyre pressure and the use of air conditioning while respecting speed limits.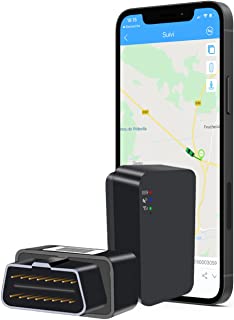 1) Real-time monitoring of a fleet of vehicles
Allow users to quickly and easily access the real-time positioning of fleet vehicles.
2) Real-time alerts
Allow users to set up and trigger real-time alerts based on defined criteria (blocking a perimeter)
3) Reporting
Enable users to obtain clear, relevant and fully configurable reports.
4) Customisable dashboards
Enable users to obtain graphical visual data on the various metrics of their fleet.
5) Management of geographical benchmarks
Enable users to easily create their geographical centres of interest.
6) Vehicle maintenance management
Efficiently manage the maintenance of your vehicle fleet
7) Planning management
A calendar interface that allows you to easily define driver schedules with just a few clicks.
8) Real-time field communication
Communicate in real time with field teams by SMS or through the dedicated driver mobile application.
9) Dedicated mobile application for drivers
Mobile application entirely dedicated to drivers allowing them to have access to several tools (journey assistance and shortcut).
10) Hardware accessories
Option to force vehicle drivers to identify themselves when using a vehicle.
11) Immobilisation
Remote vehicle immobilisation.
Options tailored to your
need
Eco Driving Option
Option to access vehicle telemetry data such as odometer, lap counter, speed, fuel used, fuel gauge.
Privacy option
Option for the driver to turn off trip tracking
Temperature sensor option
Option to use 1 to 4 temperature sensors per beacon.
Remote immobiliser option
Option to prevent a vehicle from being started remotely

Patented technology certified by the Ministry of Transport and offices Veritas