Engine decarbonisation by hydrogen
Black smoke, warning lights on, holes when accelerating... In more than 75% of cases, the culprit is the fouling of your engine due to carbon deposits.
The
calamine

and the

causes
When you use your vehicle, it leaves black oxidation deposits (scale) deposited in strategic areas of the engine on the exhaust walls.
Engine fouling is mainly due to today's driving conditions, with frequent starts, heat from the environment, crystallisation of soot and carbon deposits, frequent starts, speed limits, fuel quality, and low speed driving, frequent stops.
Symptoms of a dirty engine are most often: loss of power, irregular idling, excessive smoke, over-consumption, the engine management light coming on, etc.
-> Power loss
->Difficult start-up
->Illuminated dashboard light
->Wheel at acceleration
->Small route and frequent stops
->Decrease in performance
->Switching to downgraded mode in less than 3000 rpm
All these symptoms prevent the engine from working properly, penalize it strongly and make it lose its longevity.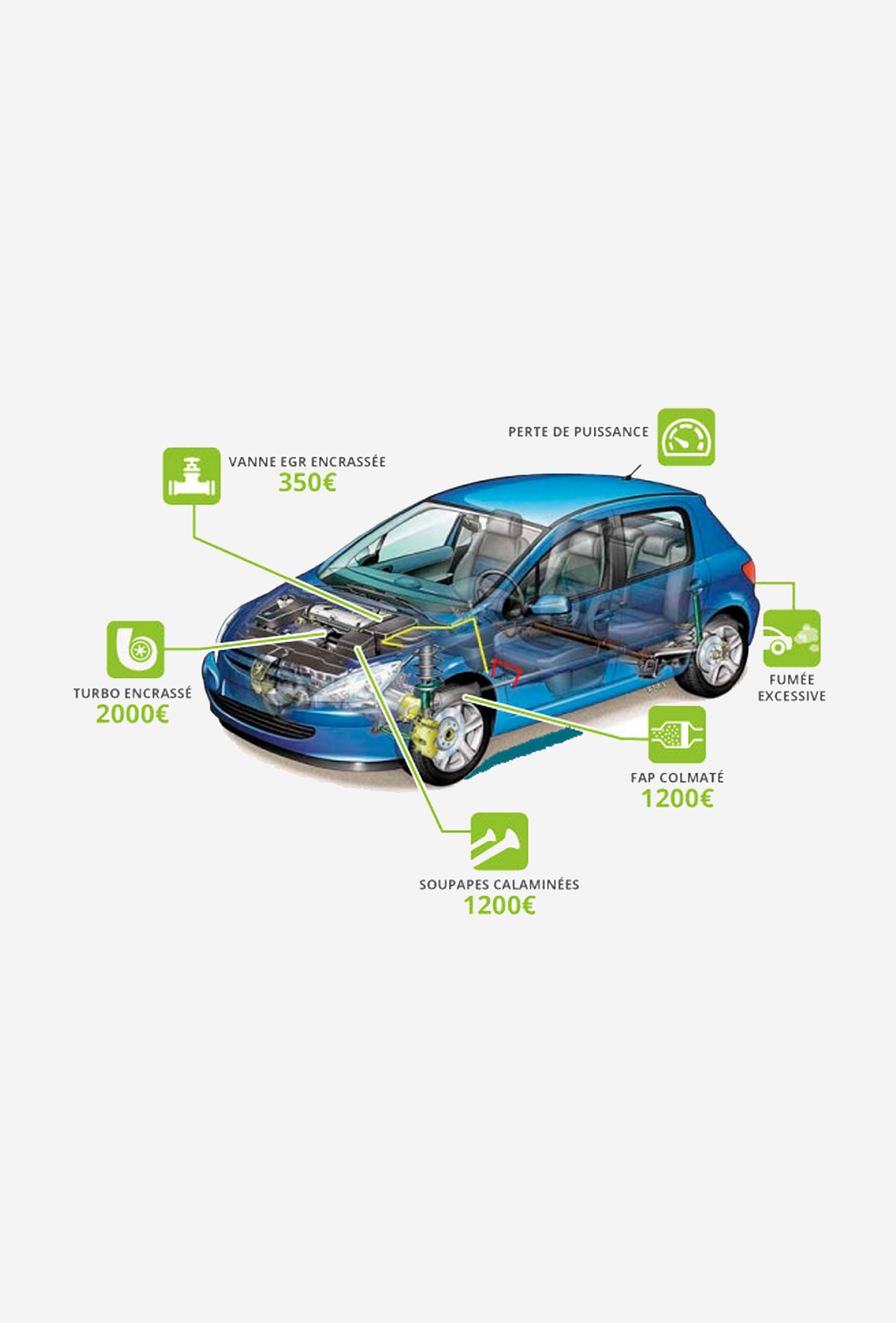 Why

decarbonise
your vehicle?
Get the performance of your vehicle back
If carbon deposits are not removed regularly, fuel consumption increases and parts become clogged, preventing the engine from working and breathing properly, a study shows that 75% of breakdowns are related to clogging.
A thorough cleaning of the engine is therefore an essential alternative to avoid the replacement of expensive mechanical parts and to reduce exorbitant fuel consumption. An engine that is not cleaned would result in the vehicle being immobilised over time and in extremely high replacement costs for parts.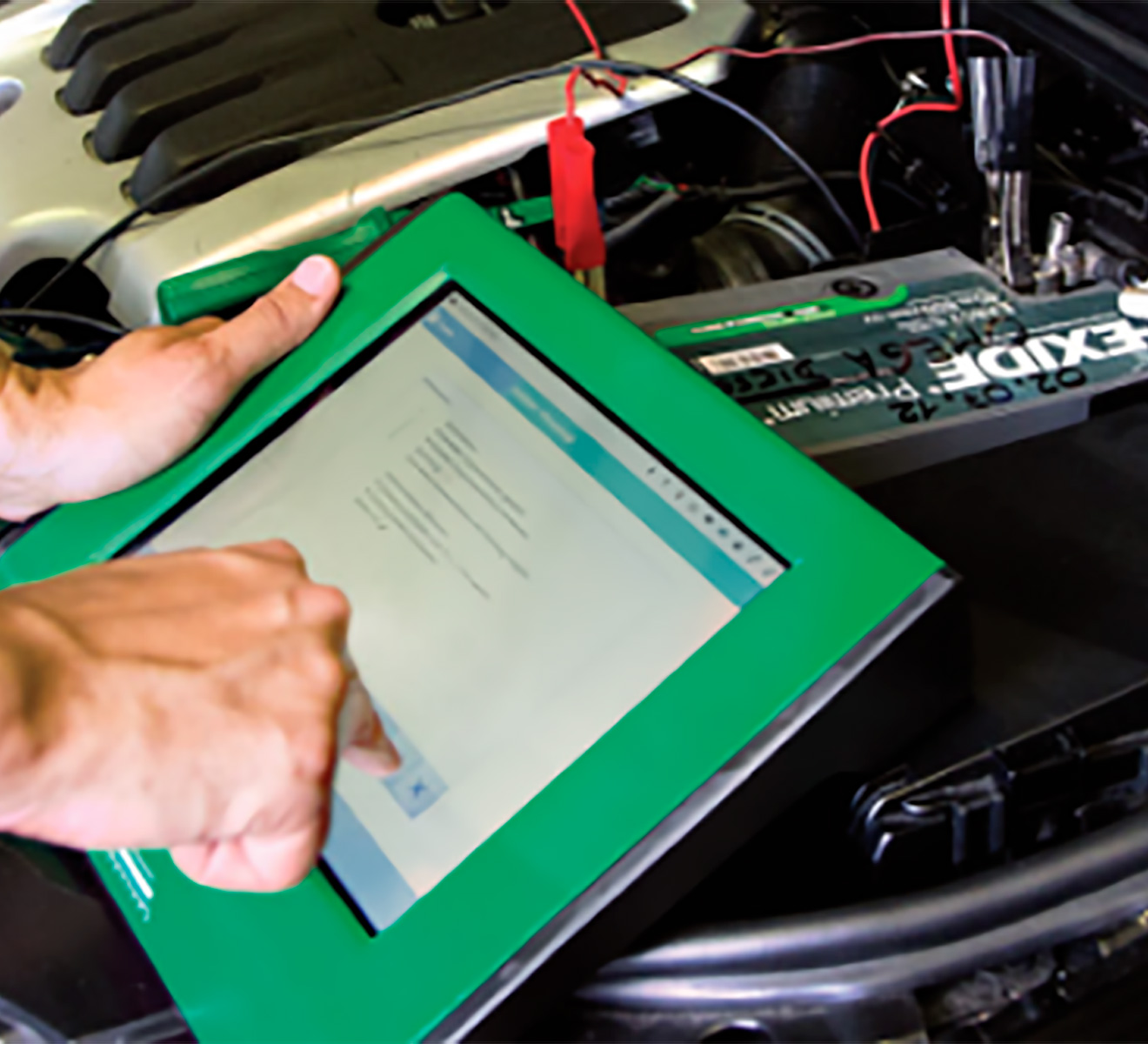 Ultra fast diagnosis and troubleshooting
Most modern measurement technology / motorbike / car / truck / ship
A report issued before and after the intervention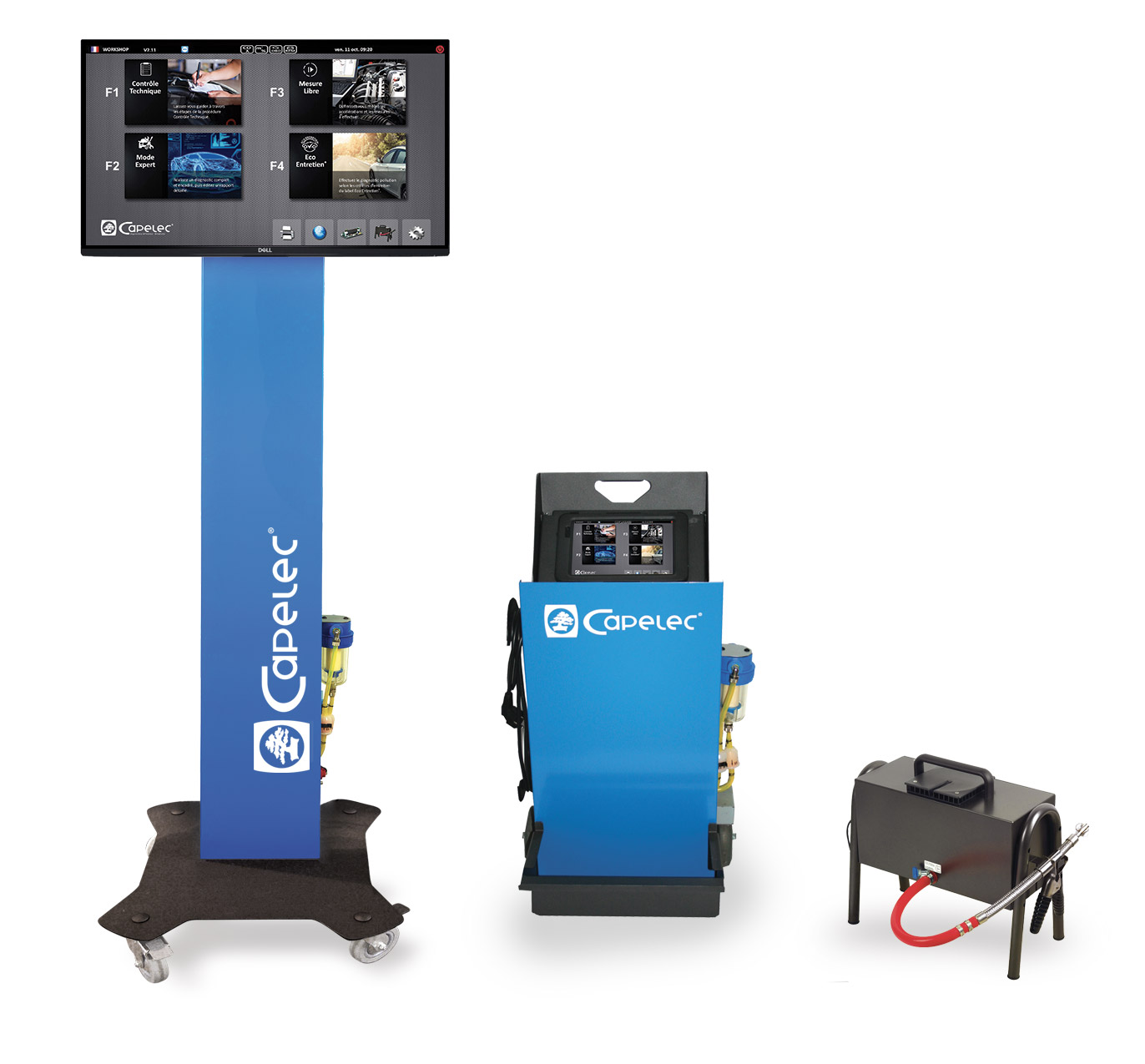 Compatible with OIML R99 Class 0 and ISO 3930
5-gas analyser | CO, CO2HC, 02NOX
Technical inspection mode
Decarbonisation through hydrogen
The operation consists of injecting hydrogen into the engine's air intake, without disassembly and without chemical or corrosive additives, in order to eliminate carbon deposits.
The hydrogen route ensures the regeneration of all the parts of your engine (DPF, turbo, injector heads, valves, cylinders, etc.). We treat both the warm and cold with a power of 5600 W and we process engines up to 60 000 cm3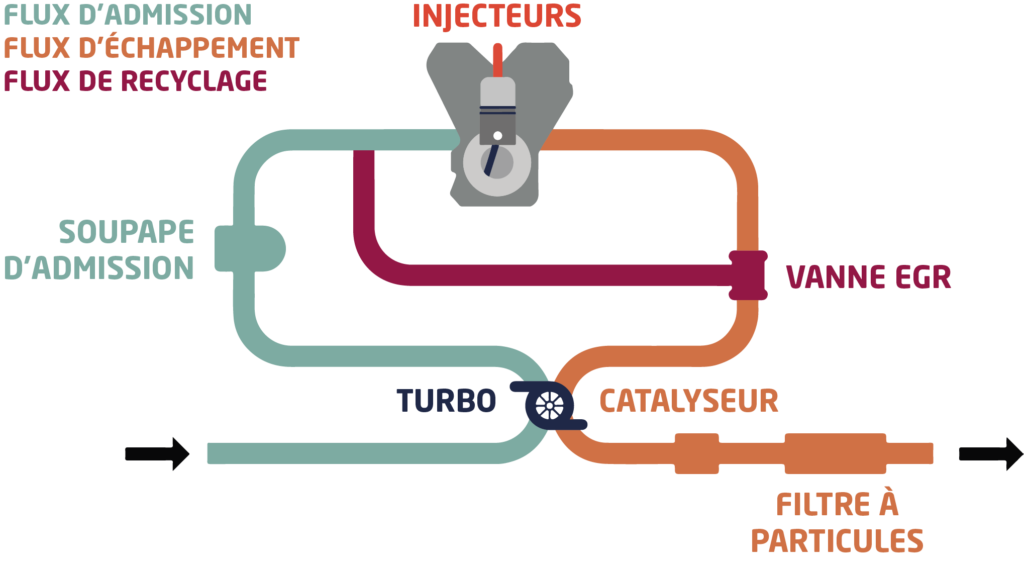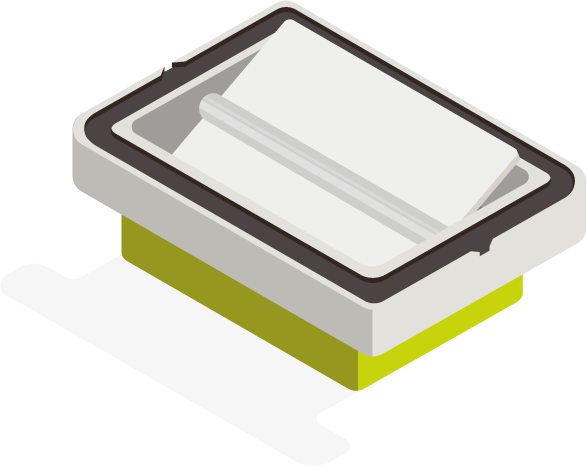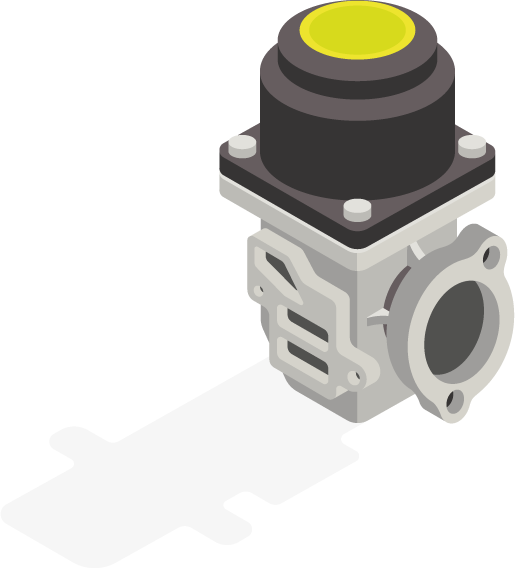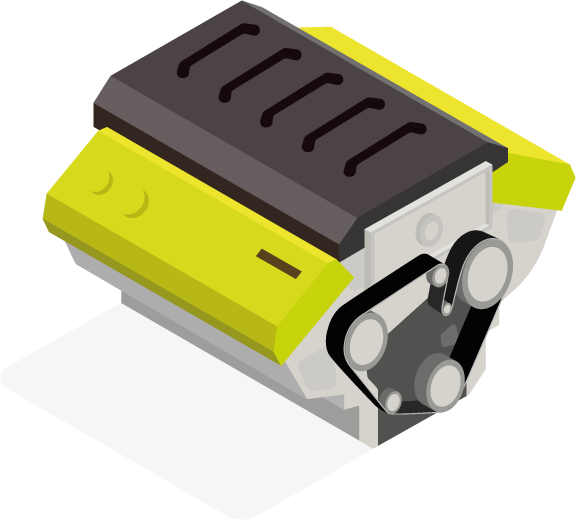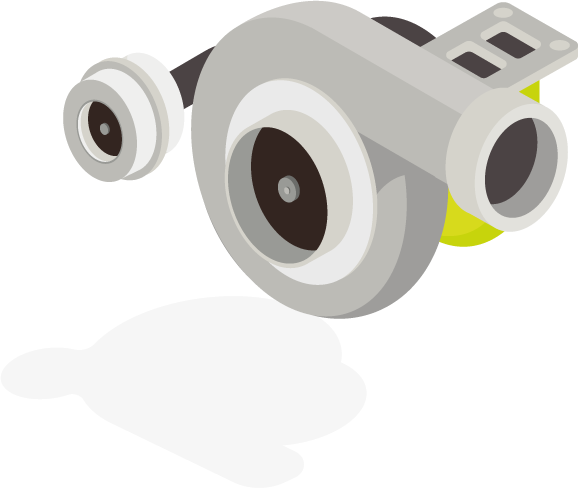 We come to your site to decarbonise your vehicle with our workshop truck!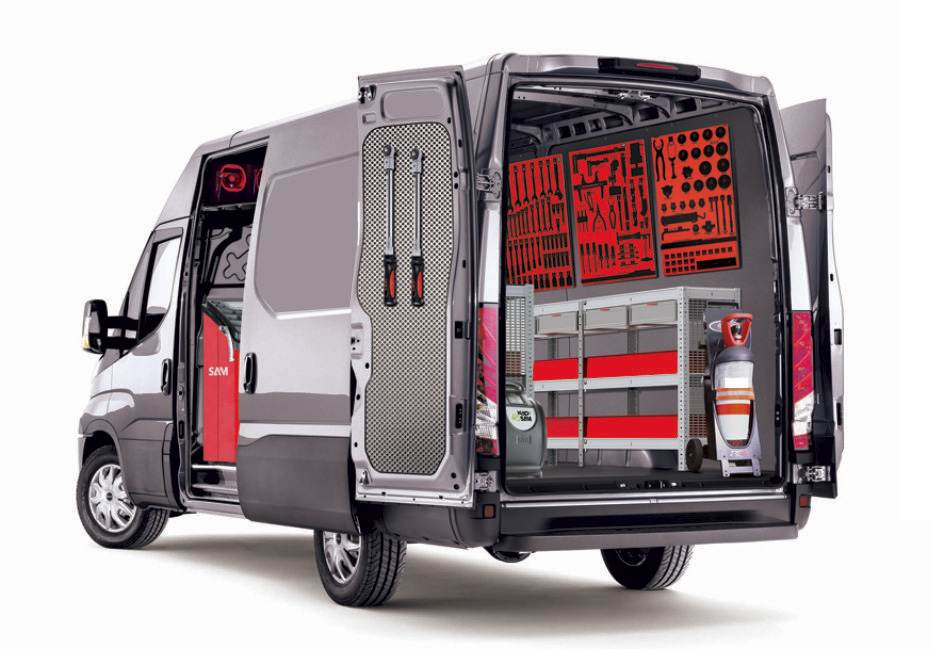 *Exceptional offer of 99 € HT on the 1st intervention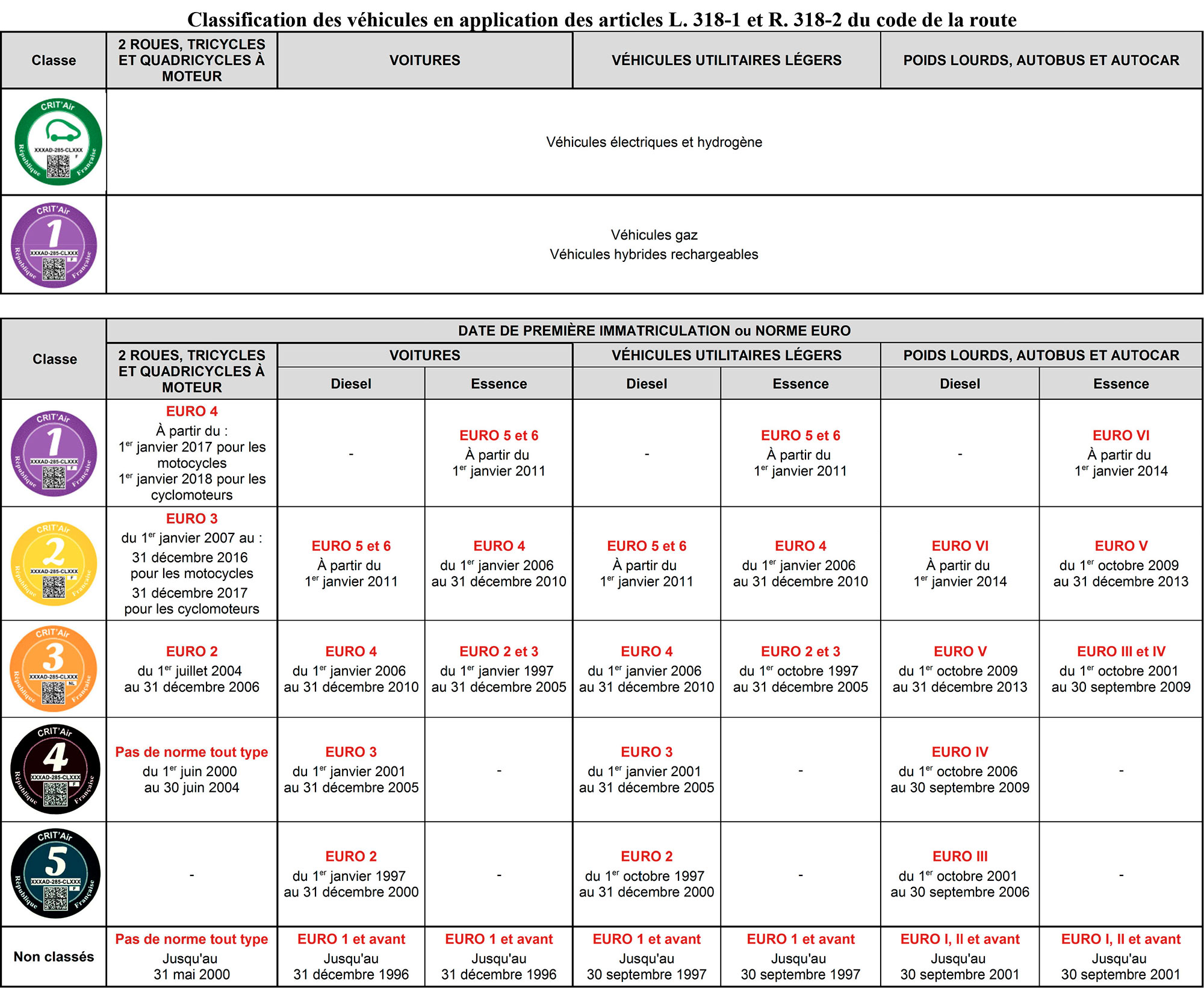 minimum fuel savings per tank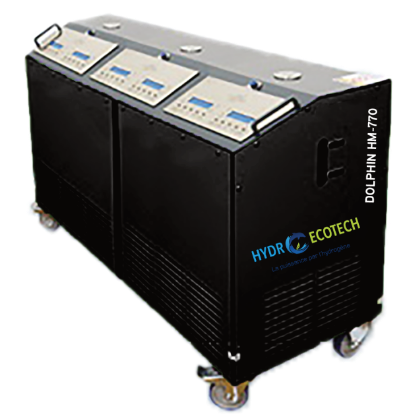 A complete turnkey solution,
- We have created a machine called "LIVIATAN HM-770" (patented innovation) which produces pure hydrogen at 95%.
- This process enables engines and their components to be descaled (cleaned) in depth, cylinders, pistons, particle filter, EGR valve, turbo, by injecting hydrogen into the engine's air intake, without dismantling and without chemical or corrosive additives.
- It allows a longer life for thermal engines (petrol/diesel) and a reduction in pollution (CO2) and a significant saving in fuel consumption (min -15% and 25% per tankful), in view of current fuel prices
Power: 5600W
Up to 60,000 CM3
Duration of the intervention: between 120 and 180 minutes
Our technology


Hydro Ecotech
Hydro Ecotech Developpement has designed a hydrogen injection decarbonation station and a professional DPF cleaning station dedicated to heavy duty and industrial engines up to 60 litres in capacity.
This is a patented and exclusive innovation, which we have studied (used and modified). We have increased the power and capacity of the centrifugal turbines. We have recalculated the different powers in litres of displacement and M3. 4 years of work and research and development were necessary.
Our technology has enabled us to create a process for the industrial world and harsh environments.
Revolutionary and powerful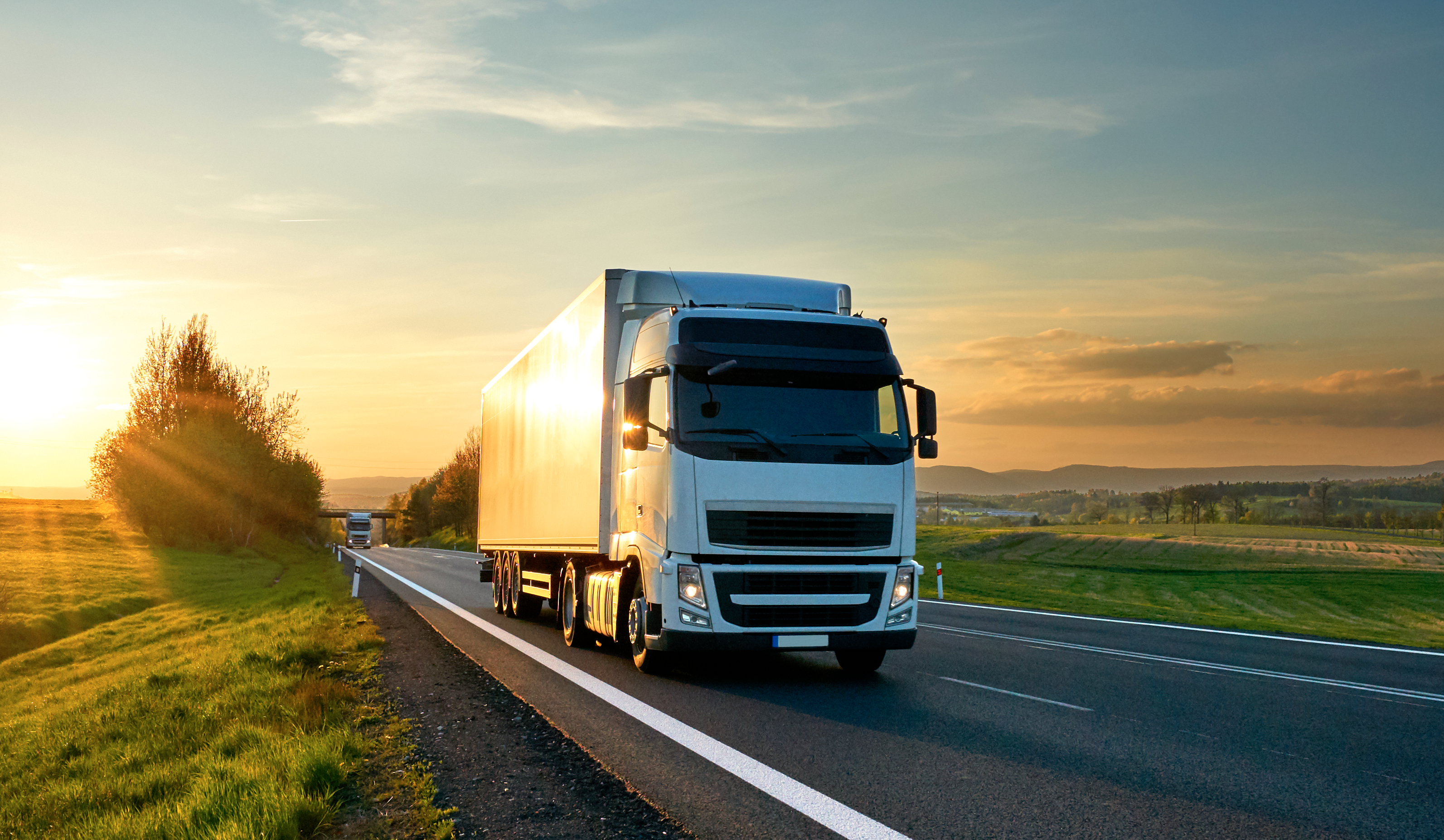 Power
Recover your original engine performance up to
+ 65%
Savings
No more costly repairs and downtime
Pollution
Down by -30% à -65% harmful emissions and C02
Consumption
Between
-15%
and
+25%
(
GUARANTEED
) per tank of fuel.
Patented technology certified by the Ministry of Transport and offices Veritas